Have you decided on moving abroad, and found a job in order to get a visa? Perhaps you've landed the job you've always dreamed of? Whatever the case might be, there are certain relocation questions to ask the employer before you make any final decisions about relocating your entire life to another country or a continent.
Relocating internationally can be an inspiring experience, and knowing that a new position is waiting for you once you arrive will make the adjustment process much smoother. Having some international experience in your field of work is an excellent way to build up your resume. But, before you can actually get started and accept any offers, consider asking your new boss the following vital questions.
#1 Will They Cover the Cost of the Relocation?
Relocation can be a very complicated and expensive process, even more so when it comes to relocating to another country. You will want to get reliable international moving services if you want everything to go as smoothly as possible. Ask your prospective boss if the company offers any relocation assistance. If the answer is yes, to what extent will the company help you out? Paying for your flight is one thing, covering the costs of the moving and packing services is another.
#2 Is Your Employer Going to Help With Housing?
Another important aspect that you should sort out before moving to another country is housing. Where are you going to live, and how to find a home that can suit your needs? Many companies offer assistance to their future employees when it comes to housing. They could provide you with a short-term or long-term solution.
In case they don't plan on helping you out with the housing, then they could assist you in finding a place to rent. They are already familiar with the area and will know where to look and which real estate agents to contact.
#3 What Are You Going to Do About the Commute?
How far from the workplace will your new home be, and how will you get there? The commute to and from your new job could take very long and could prove to be a large issue in the long run. 
Shipping a car overseas is another thing that you should sort out beforehand. Don't forget to bring your driver's license along with your documents needed to travel abroad. If you don't own a car, ask if you will be given a company vehicle and if not, enquire about the transportation system in the city. Many companies pay for their employees' tickets, and in some places, workers get discounts on public transport fees.
#4 How Does the Cost of Living Compare to Your Current Location?
Before you move abroad, you should do some research on the city that will be your new home. You can use Numbeo to compare the cost of living, including everything from the monthly utilities, like heating and electricity, to everyday costs and the price of food. This will give you a good idea of what to expect if you decide to move there. It will also help you in creating an initial budget and checking if your salary will be adequate. If you suspect that you won't be able to live comfortably with the initially agreed salary, you should demand a raise.
Are you thinking about moving to another country?
GET A QUOTE
#5 Will You Be Able to Continue the Same Lifestyle?
You have probably developed some habits, have some hobbies and things you like to do in your free time. Will you have to make significant lifestyle changes if you move to a specific city? Take into account all of your interests and hobbies and see if you'll be able to continue them at the new place. Perhaps the new city will have even more to offer when it comes to the things you enjoy in your free time.
#6 Does Your Salary Cover All the Expenses?
This is a very straightforward question that the boss or a manager should be able to answer. Perhaps you will need a much bigger salary depending on where you are moving to. Even if the salary you are presented with at the start of the discussions is quite surprising, don't forget the cost of living, taxes, and any other additional expenses before you get excited.
Some Jobs Come With Medical Benefits
Don't forget about your healthcare and any corporate medical plans that you should be aware of. Some companies cover the medical expenses of their employees. But, whether your hospitalization or your everyday health check-up will be covered is up to the specific company.
The Right Employer Will Offer Paid Leave
It's important to ask about the company's paid leave and vacation policies before you make any final decisions. There could be many international as well as national holidays that you should keep in mind when asking about paid leave and the company's work calendar.
#7 What About Your Family?
How will international relocation affect your family? Perhaps you will be moving with children and will need help when it comes to finding the best school for them. Maybe some of your family members require special care. Discuss your personal needs regarding your family with the employer before you accept the job.
#8 Will You Like It There as a New Member of the Team?
Enquire about the team that you will be joining, and how you will fit in the larger picture. Are there other international employees like you that work there currently and could help you out in the beginning? Does the employer have experience with hiring international employees?
Make Introductions Online Before You Move There
If you are sure that you will accept the job offer, see if you could meet the team in advance. A video call with everyone involved, or at least the people you will work with, could be a perfect opportunity to get things started on a good note.
#9 What Will Be Expected of You at Your New Job?
Don't be afraid to ask what the company expects from you and why they would like you to work for them. You will have to understand the role, our place in the team that you'll be working with, and how you can make an impact.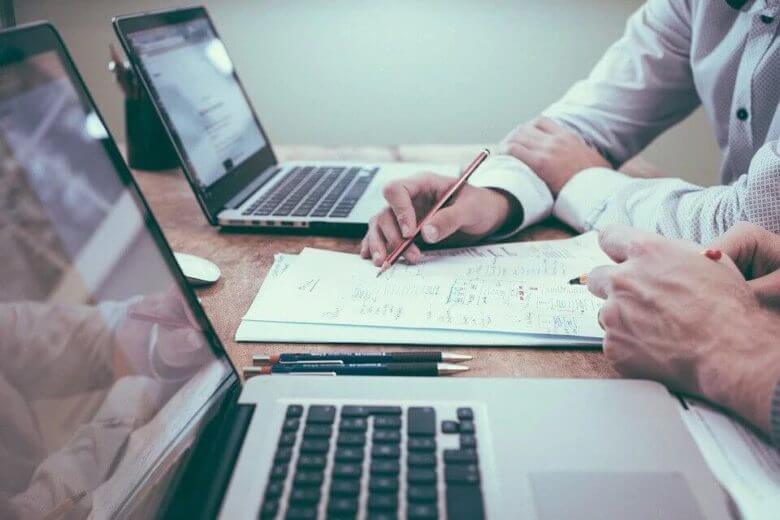 #10 One of the Most Important Relocation Questions to Ask an Employer – What Is Your Future at the Company?
The employer will surely have both short-term and long-term expectations from you. It's essential that you Inquire about your future there, as well. Will you be able to develop your career as you had planned? Will there be promotions further down the line if you do your job well?